HUGHES DISAPPOINTED ABOUT BERAHINO'S BAN LEAK
Posted on February 22, 2017
Stoke City manager Mark Hughes has revealed that he was disappointed with the leak of his latest acquisition Saido Berahino being banned for failing an out-of-competition drug test.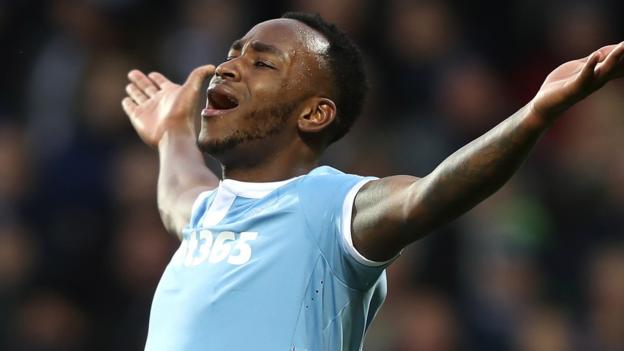 The striker only just joined Stoke after he completed a winter window transfer. Ahead of a meeting with his former club, there were numerous newspaper reports that said the player was banned for failing a drug test. The Baggies eventually won the match against the Potters 1-0 as the striker started from the bench.
"We knew at some point it would come out but it's a disappointment. It's probably disappointing for West Brom too because clearly they were able to keep the issue discreetly under wraps for six or seven months and, lo and behold, two days before a game against his new club it comes out.
"It's a shame as people would suggest maybe West Brom had something to do with that. I'm not saying that, you can interpret it like that," Hughes said.

Further development of the story reveals that Albion did all they could to contain the leak and that they fully briefed Stoke of the situation before the Potters paid for the player.
West Brom continued their good form this term as James Morrison's goal was enough to separate both sides. Salomon Rondon had scored early in the encounter but it was flagged offside. Morrison's goal was only few minutes apart as he connected with a pass from Nacer Chadli to score.
When Berahino came on in the second half, the fans booed at the player, though they started booing him when he first warmed up before the game started. Stoke tried to equalize but the home side stopped them. The loss see Stoke drop from the top half of the standings.